Manual Driving Lessons In York
Learn to drive with a patient, calm, friendly,
Independent Driving Instructor In York;-
Andrew (Deej) De-Giorgio
Sorry but I have no current availability!
Should you wish to be added to my waiting list please apply here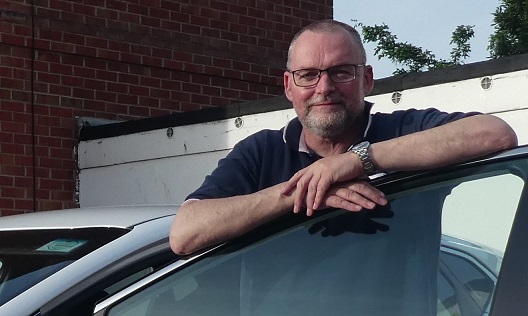 A Different Experience
"After two horrible experiences with two other driving instructors in York I was able to resign myself to the fact that I was not going to learn how to drive. After hearing about Deej from work colleagues I decided to give it a final go!!
The difference was truly amazing in his teaching style compared to my past experience. Deej lets you learn at your own pace but still challenges you when needed. He encourages you to think for yourself and makes you figure out ways how to get out of situations …. Giving you the confidence to make decisions yourself in preparation for driving as an independent driver. He is funny and super calm ….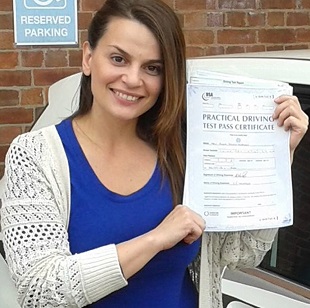 "He teaches you how to drive, not just pass a test.
I cannot recommend him enough or say enough!! He's a fab teacher!!"
The point of taking driving lessons isn't just to pass a test.
If you think like I do, you want to learn to drive safely and competently and of course independently, because once you pass your test and start driving by yourself, there won't be anyone to tell you what you need to do. With this in mind, at DG Driver Training, I will help you gain the understanding required to make your own decisions right from your very first lesson.
Lesson Prices
All Lessons are 2 Hours
Learner Drivers : £70/lesson
Qualified Drivers : £75/lesson
Pass Plus : £75/lesson
Instructor Training : £90/lesson
2022 – Pass Rate 80%!
2022 Pass Rate Data
Official statistics for 2022 are in;
Driving Tests : 25
Passes : 20
First-Time Tests : 20
First-Time Passes : 16
Pass Rate for 2022 : 80%
First-Time Pass Rate : 80%!!!
When compared to the average pass rate for York (see article in York Press) of 54%, I actually find it quite scary to think that at the other end of the scale may be a driving instructor with a pass rate of less than 20%!
At time of writing I'm operating a waiting list for new drivers wanting lessons. I'll let you decide whether or not you think I'm worth the wait.
I've heard it said that most folk don't pass their driving test first time. Well, they do if they train with me, Deej, at DG Driver Training!
Coronavirus –
Independent York Driving Instructor
Here to deliver value!
There are many stories about driving instructors dragging out the training, stories about driving schools and independent driving instructors taking your money with little interest in you but D-G Driver Training is different. Every lesson has an learning objective and a plan to achieve it, agreed with you, the client.
DVSA "Grade A" qualified instructor

(Grade A is highest possible grade for driving instructors)

Professional, expert, friendly instruction and coaching from highly qualified driving instructor
Driving lessons with collection and drop off at your door
Learn in a Modern Kia Ceed
Modern, Proven, Coaching-based training – YOU decide how fast you learn
Structured Training Syllabus, tailored to suit YOU
Trained instructors for AA Driving School, BSM and Mercedes-Benz Driving Academy
Weekend lessons subject to availability
Driving lessons are one-to-one (no pick-up or drop off of other pupils during your time)
Checkout the Testimonials to see what my previous clients think…
Covering the following post codes:
YO1, YO10, YO19, YO23, YO24, YO26, YO30, YO31, YO32
If you live in one of the outlying villages north of York and need a first class driving instructor, I highly recommend "Grade A" qualified instructor Anne Dransfield
Manoeuvres – The DG Way

More importantly, constantly monitor and evaluate where your vehicle is going compared to where you want it to go. Monitor, assess and adjust where necessary. Never, and I mean NEVER, do some steering and just expect it to work

Driving Test Tips – Top 10

Use my top 10 driving test tips and enjoy yourself for those 38 to 40 minutes.